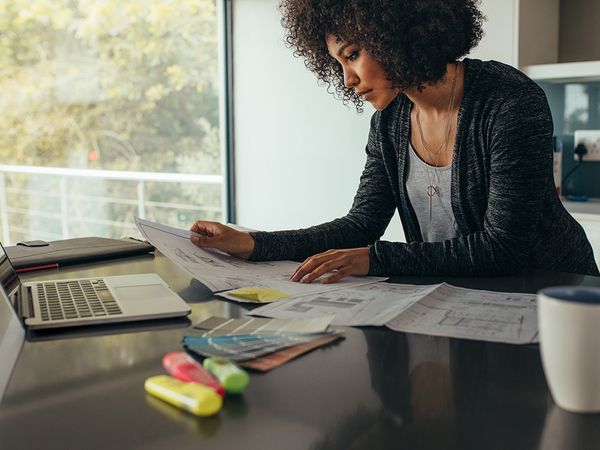 Do You Want a Specific Garage Door Design?
Your garage door is more than a barrier between your home's interior and exterior. It adds to your home's curb appeal, and makes your family feel safe when inside. Your garage door does more than just open and close. It gives you and your family a sense of security. Don't get an ordinary garage door for your extraordinary home. Contact Retrak Door Service today to schedule your garage door design consultation and rest assured that you're working with a Denver garage door installation company that always puts your needs first.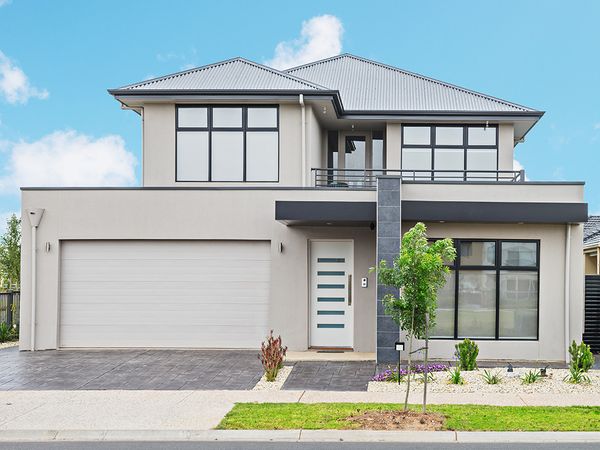 Why Choose Retrak Door Service
Free Garage Repair Estimates
15-Plus Years of Experience
Made in the U.S.A.
A Top Rated Local® Garage Door Company
Family-Owned and Operated

DESIGN YOUR OWN GARAGE DOOR
Build your own dream garage door. Our relationship with Amarr allows us to offer our customers the Build Your Own Garage Door feature.
With our Build Your Own Garage Door feature, we are able to offer an incredible range of garage door styles designed to fit any home. From sleek and contemporary window or aluminum garage doors to traditional and wooden garage doors, we can find a great garage door design that will complement your home and that you can be proud of for years to come.
Custom build the dream garage door of their choice.
Choose from a wide range of styles custom-designed to fit any home.
THE 5 BENEFITS OF A NEW GARAGE DOOR
As a homeowner, you may be curious as to what the benefits of a new garage door could have on your home and your life. What's more, you may be wondering what it's like to design your own garage door. At Retrak Door Service, we understand your curiosity, and it's our mission to be the custom garage door company you turn to when you're considering having a new garage door installed. And in an effort to get you the answers you deserve, here are the five benefits of a new garage door for you home, including why you should design your own:
#1. Improve Curb Appeal and Home Value
With a new garage door, you can enhance the curb appeal of your home and make your neighbors envious of your purchase. What's more, a beautiful, functional garage door can increase the value of your home, as well. A number of garage doors help moderate climate while closed, which is a huge energy saver for homeowners. When you design your own garage door, you get to determine the look and function of it to fit your life.
#2. Increase the Safety of Your Home
There's not much scarier than your home being the target of a burglar. Many thieves get in through the garage door due to poor designs or security features. When you design your own new door and get it installed, you can rely on advanced security features, as well as durability factors that keep you, your family, and your home safe.
#3. Enhance Energy Efficiency
Did you know the older your garage door gets, the more it will cost you in energy bills? Granted, energy waste is small, but it matters over the course of a decade. Your garage door does influence how your garage climate is controlled and uses energy efficiently. Warm or cold air allowed to escape the garage when it's closed is a problem. Design your new garage door to avoid energy waste.
#4. Show Off Your Style
If for no other reason, you should design your own garage door to show off your personal style. A home is a representation of you and your family. So, why not make it shine as you do? A custom-designed garage door enables you to give your neighbors a reason to be envious of your gorgeous home — and a beautiful garage door. Make a statement and get a new garage door.
#5. Reduce Maintenance and Repair Costs
A newly designed garage door is less likely to need maintenance or repair. In fact, the older your current garage door, the more likely it will need you to maintain or repair it. This costs you money. Take a look at a new garage door and how long it will last before you need to repair it. Over the next decade, it's usually cheaper to buy a new garage door instead of trying to keep up with your current door's repair and maintenance needs. To begin custom designing your own garage door, or for garage door parts and service, contact Retrak today.
At the end of the day, if you're considering our garage door design service, we want you to know that you'll be working with an experienced team who is passionate about putting the needs of our customers first. Over the years, we've developed a reputation for being the best Denver area custom garage door company — and we'd love nothing more than to show you what makes us different from the rest. Reach out now to get started with an estimate.