Garage Door Installation
Denver | Lakewood | Arvada | Thornton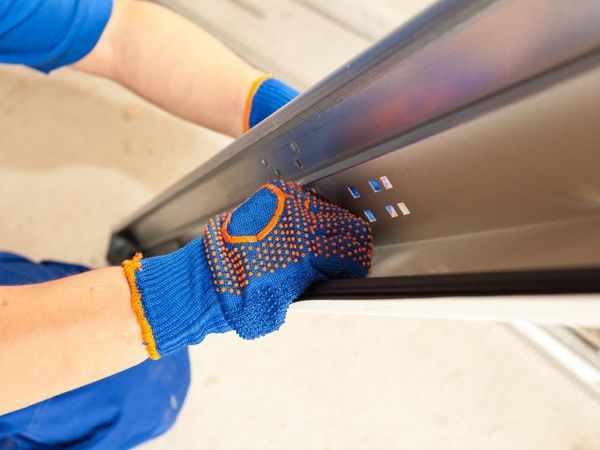 Do You Need A Garage Door Installed?
A new garage door is exciting. It's a new addition to your home that adds security and appeal to your home in one installation. But installing a new garage door can be time consuming and confusing. There are many moving parts. The project requires tools you may not own, which turns into multiple trips to your local home improvement stores. Instead of spending all your time trying to DIY your garage door installation, give Retrak Door Service a call!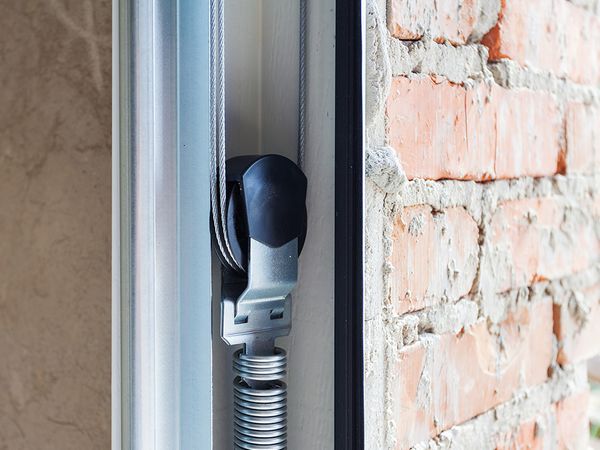 Why Choose Retrak Door Service
Free Garage Repair Estimates
15-Plus Years of Experience
Made in the U.S.A.
A Top Rated Local® Garage Door Company
Family-Owned and Operated

DESIGN YOUR OWN GARAGE DOOR
At Retrak Door Service in Lakewood, we don't just stock quality garage doors and top of the line garage door openers, we can also install all of our products in your home. If you purchase a garage door or opener from us, one of our experienced technicians can come and correctly install your new products for you. Our team installs all of our Amarr and LiftMaster products quickly and efficiently across Denver; they know how best to integrate our products into your home, so you get it all installed right the first time.
Professional installation of Amarr and LiftMaster products
Our technicians are industry trained professionals with years of experience
Did you know?
A new garage door is one of the best remodeling investments that you can make in your home.
According to Remodeling Magazine's 2018-2019 Cost vs. Value Report, garage door replacement recoups upwards of 98% of its installation cost in value.
Not only can you update the look of your home by replacing the largest and most prominent door to your home, but with today's selection of garage doors, you can also improve the energy efficiency, storm, and curb appeal of your home. Today's garage doors are much easier to maintain and will provide long-lasting beauty to your home. Call Retrak today to get a free estimate on your garage door project.
WHAT TO EXPECT FROM RETRAK DOOR SERVICE
When you choose Retrak Door Service to install your garage door, you get more than a garage service company; you get a partner in upgrading and enhancing your home. Not much is more satisfying than adding new features to your home and hearing how envious your neighbors are because of the upgrades. It's a great one-two combination that will fill you with pride and accomplishment.
THE 5 SIGNS YOU NEED TO REPLACE YOUR GARAGE DOOR
If you have an old garage door, let's discuss the signs that you need to replace it. Replacing your garage door doesn't have to be stressful or even time-consuming. At the end of the day, you just need to find the best garage door service company. Here are the signs you need to replace your garage door:
#1. Noise and Breakdowns
If your garage door makes annoying or loud noises, it may be time to replace it. What's more, consistent breakdowns are another sign that you should consider replacing your garage door. New garage door installations can help solve both of these problems.
#2. Aged Door
How old is your garage door? Never had to think about it, right? Well, your garage door shouldn't be more than 10 years old. If it is, you may be playing with fire. Aging garage doors are at high risk for breakdown or complete failure. If your door is younger than 10 years, but it still makes noise or breaks down frequently, let Retrak Door Service know.
#3. Lacking Features
If your garage door lacks features you desire, it's definitely time to replace it. Safety, aesthetic, ro function features all matter. Whether you want to secure your door from break-ins, enhance your home's curb appeal, or add in remote open-close function, you can do all of that by replacing your garage door.
#4. Added Function
Let's say you're converting your garage into a living space. What do you do with the garage door? Do you leave it or do you find a new door to install for function's sake? For most, adding functions to a garage door equates with a new garage door installation. Don't fret. Retrak Door Service can help you get the garage door you need and install it in a timely manner.
#5. Enhance Curb Appeal
Do you have an ugly garage door? It's not fun to have your friends, family, or neighbors ask about your dirty or dilapidated garage door. It's embarrassing and needs to stop. Installing a new garage door can solve this painful moment. Instead, get the people in your life to ask where you got the door because it looks amazing. Are you ready to find a new garage door to install? Contact Retrak Door Service today to get started.