Garage Door Repair
Denver | Lakewood | Arvada | Thornton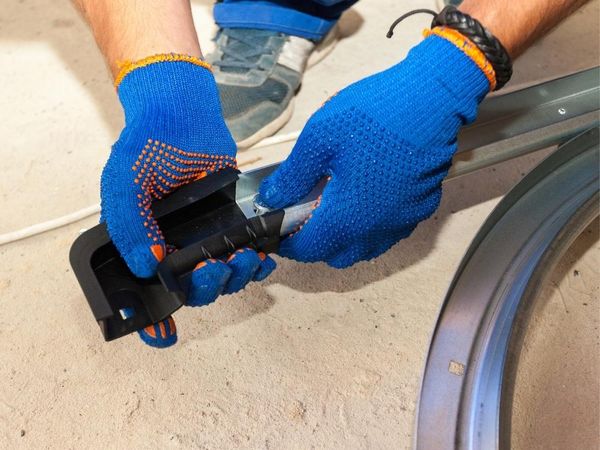 Do You Need Your Garage Door Fixed?
A broken garage door is frustrating — especially if you use your garage to store your vehicle inside. Whether it's a garage door opener, track, or garage door itself, Retrak Door Service can help. We have more than 15 years of experience serving the Greater Denver area with Top Rated Local Garage Door Service, Repair, and Installation. We're here to serve you and your garage door needs. Give us a call today and get your free garage door repair estimate!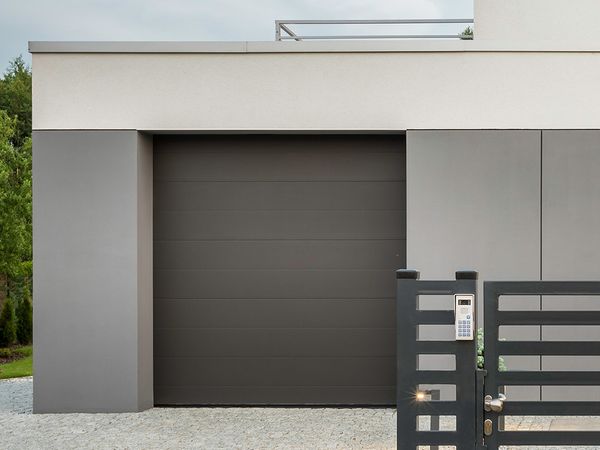 Why Choose Retrak Door Service
Free Garage Repair Estimates
15-Plus Years of Experience
Made in the U.S.A.
A Top Rated Local® Garage Door Company
Family-Owned and Operated

At Retrak Door Service in Lakewood, we understand how frustrating a broken garage door can be. We want you to know that you're not alone and that we are here for you. Our company has more than 15 years of experience serving Denver that we bring to every single project. What's more, we offer free project estimates, so that you can know exactly what you're paying. While we are the garage door experts in Lakewood, we focus on our customer's satisfaction above all else. It's the reason we've developed a reputation as one of the best Denver area garage door repair companies. Call us today to experience what makes us different and to get your free estimate!
How do I know when my garage door needs a repair or needs to be replaced? A garage door is the largest moving object in the home that is often operated by electric garage door openers. Proper installation, operation, maintenance and testing of the garage door and electric garage door opener are necessary to provide safe, trouble-free operation. An improperly adjusted garage door or a garage door opener can exert deadly force when the door closes.
GARAGE DOOR REPAIR SERVICES
If you have a garage door or garage door opener that needs repair or replacement, we can send a service technician out to help you. We provide quick and efficient service on most makes of doors and openers around the Denver Area, including Lakewood, whether you bought it from Retrak or not. We also specialize in broken spring repair and replacement so your garage door is safe for your family. Most repairs can be completed in 24-48 hours and we promise to only sell you the services and parts that you need. In other words, we're the Denver garage door service and repair company you can rely on for honesty and integrity.
Garage Door Opener Repair
Garage Door Torsion Spring Replacement
Repair Off-Track Garage Doors
Repair Sagging Garage Doors
Garage Door Panel Replacement
Garage Door Roller Replacement
Cable and Broken Spring Replacement
Tune-ups and Safety Inspections
Wireless Key Pads & Remotes
Our service trucks are fully stocked with standard parts so garage door repair jobs can be completed quickly but thoroughly. Our experienced and dedicated technicians each have 15 years of experience with Amarr Garage Doors & Openers. They are experts at listening to customers' needs, fixing the problem and communicating what they did so our customers know they are getting the best service for their money.
SHOULD YOU REPLACE OR REPAIR YOUR GARAGE DOOR?
It's a common question that many homeowners ask their garage door professionals. But the answer is not as straightforward as you may want it to be. Here's the gist. A garage door may need to be repaired due to similar factors that make it need to be replaced. There are a number of overlapping factors, as well as factors that don't overlap at all. Simply put, there are many things to consider when it comes to garage door service and repair. In an effort to help you identify what's going on with your garage door so that you can communicate with your garage door specialist, here are the signs that you need to call Retrak Door Service.
#1. Your Garage Door Stops Working
If you tap your garage door opener and it doesn't do anything, check the battery. If the battery is new, then you may have a larger garage door problem. At this point, you won't know if you need to repair or replace your garage door just yet. Unless you're absolutely sick of your garage door system, it will take a close inspection of what's going on with your door to determine if you need to replace or repair it.
#2. Your Garage Door Feels Heavy to Open
If you manually open your door, does it feel heavy? Your spring may be loose. If your garage door opener sounds or looks like it's working extra hard to open your door, this could be a sign for a repair or replacement. Now, repairing your garage door opener may fix the solution. Also, you may need to replace your garage door system entirely to get the smooth, easy open and close function. It all depends on what's happening with your door.
#3. Your Garage Door Panel Is Damaged
If you have one or multiple garage door panels that are damaged, you may need to replace the panels entirely. In some cases, you may be able to repair the panels, depending on the damage done. Some damaged garage door panels can still function properly on the tracks. However, most damaged panels will need to be replaced with new panels. This may mean an entirely new door.
#4. Your Garage Door Sags
A sagging door is not a good thing to have. If your door is halfway open, does one side of it hang lower than the other? This is a sign that you have a sagging garage door. A sagging garage door could be because of misaligned tracks, damaged panels, or a faulty garage door opener.
Now that you know what to look for, you should start looking at your garage door to determine if you need a repair or a replacement. If you're not sure, you have a friend in Retrak Door Service. No matter your specific needs, we strive to be the best Denver area garage door repair team and we'll go the extra mile to ensure that your needs are met. Give us a call today to schedule your repair appointment and rest assured that you're in good hands with Retrak.